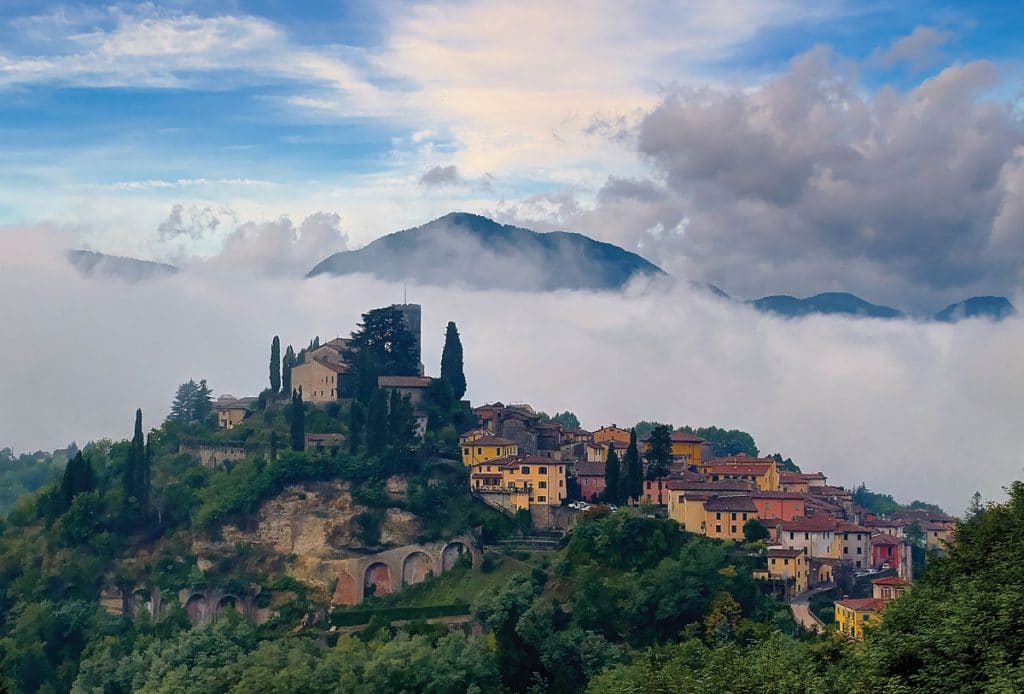 Rockys first began in 1882, when at the age of 21, Eliseo Rocchiccioli (pronounced Rocky-cho-lee) left his ancestral home in Barga, Italy and journeyed to England to begin a new life.
Barga is a beautiful medieval hill town, nestled by the Apuan Alps in northern Tuscany. However, a hundred years ago, life was hard and many young men left to find work. 
Upon arriving in England, Eliseo settled in Shoreditch, London. As the locals struggled to pronounce Eliseo's surname, pretty soon he became known as Rocky – a nickname that has stuck with the family ever since!
Eliso married a British girl who had come to London from Northamptonshire and together they started selling Italian ice cream from a cart known as Rockys.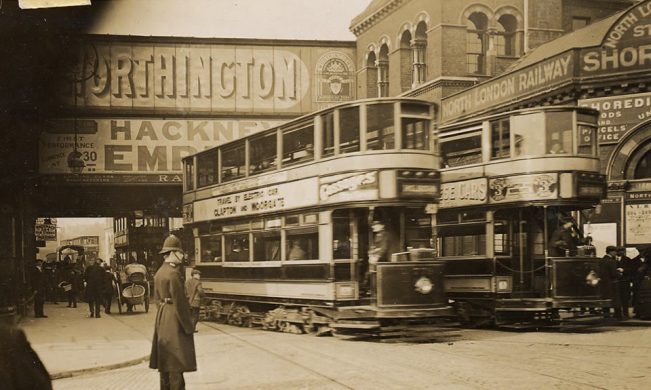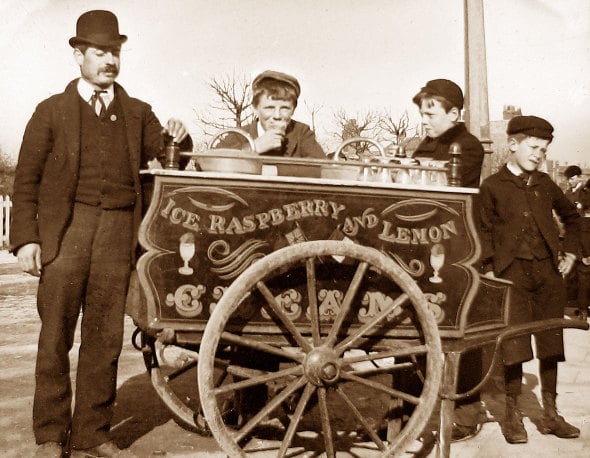 Every morning before dawn Eliseo would collect ice and dairy and then, using artisanal techniques brought over from Italy, he would hand churn the dairy till it froze. The gelato was then sold from a hand pulled cart to the eager London public.

It wasn't long before Eliseo's sons were helping out in the business. They in turn passed the love and traditions of well made gelato onto their sons…

The two world wars more or less put an end to artisanal ice cream in Britain. Fresh fruit and sugar were in short supply.
When war ended, the ice cream business had changed forever. The artisanal methods were now seen as old hat and the British public favoured cheap ice cream, mass produced in factories using artificial ingredients.
The family moved to Northamptonshire and Rockys went underground.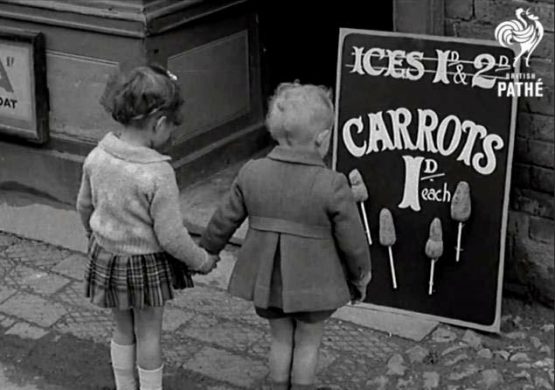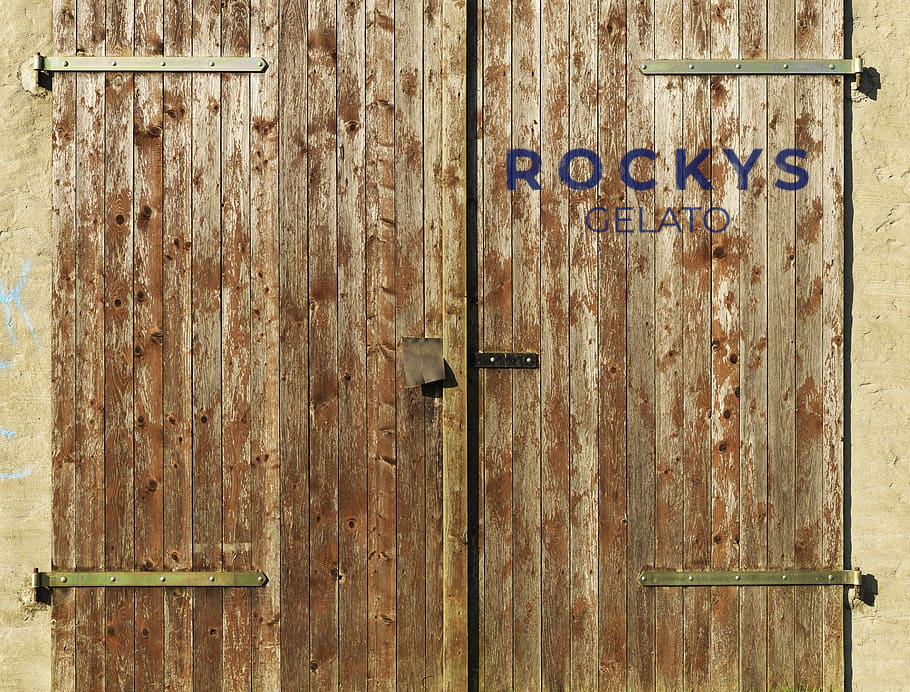 Fast forward to 2020 and the artisanal way of working is being shown new appreciation.
Eliseo's great, great, great grandson, took the decision to bring Rockys Gelato back to the wider public. He partnered with Gerald Bailey, owner of the excellent Newlands Farm and we are now one of the few gelato makers in the world to have their own onsite dairy.
The gelato is still made according to the same Italian principles, however we now have an exciting line of new flavours, alongside the more traditional ones.